Since I explored Starbuck's advertising a while back and their target against companies such as Dunkin Donuts or McDonalds who are providing lower cost coffee, I wanted to explore McDonald's ad campaign that took place last winter/spring of 2009. McDonald's launched an ad campaign over winter 2008 to spring 2009 in honor of their new coffee drinks. They wanted to separate themselves from Starbucks in the area of cost, but not quality. Not only did they create a series of billboards with creative lines, but they also played with the urban layout of major cities. For example, the ad below plays with the idea of street lights.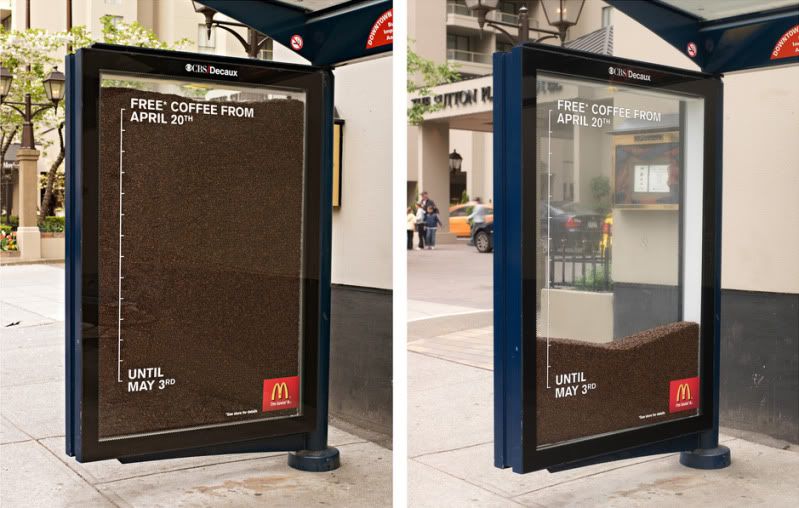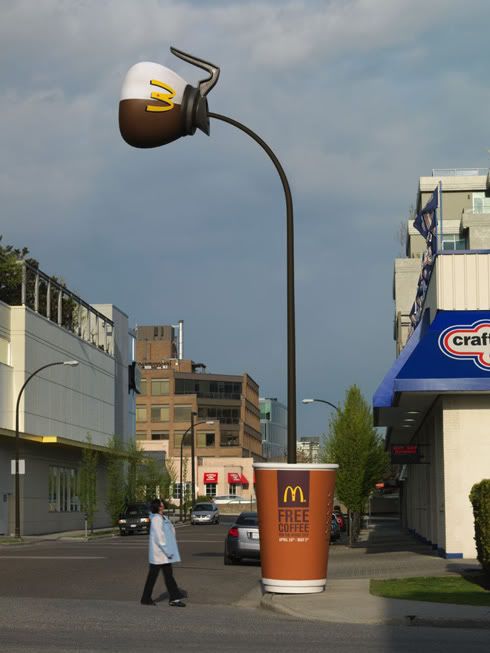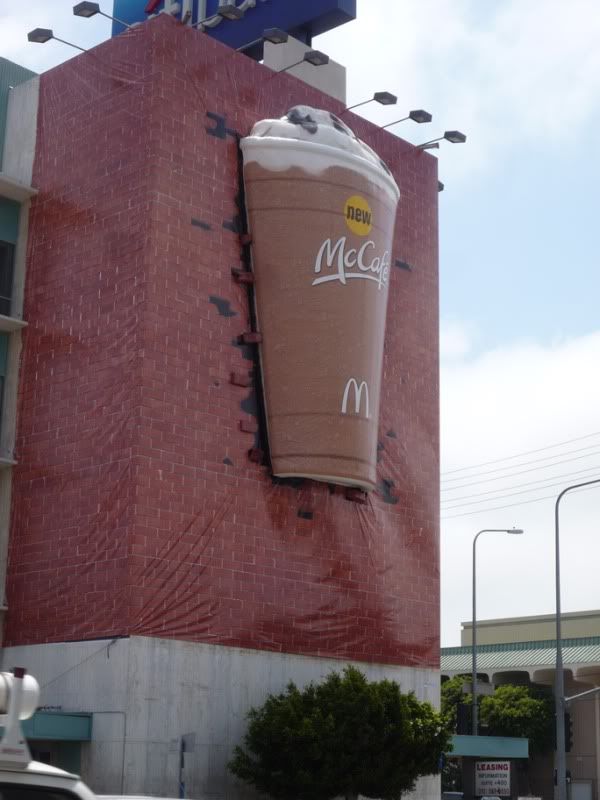 I love these ads. Finally there is some creativity coming back in advertising. Creative taglines, creative plays on our environment, and being humorous. They definately bring the working class back into coffee and get that target audience. They get this target audience by using urban locations where working class people are. Billboards, bus stops, and parts of the street all capture this working class population. Not only are they able to single out their target audience (a mass population as well), but they are creative and funny when they do it. This in turn is good PR for their company…something McDonald's needs more of. Another advertising campaign below shows coffee beans in a bus glass window…genious! They combine aesthetics (the campaign is organized and attractive), creativity, humor, and good PR for their company.

McDonald's did an incredible job at their advertising. Way better than Starbucks and thus they gained a lot of customers…launching something risky…McDonald's coffee. They knew they had a bad reputation, and thus created an amazing advertising/PR campaign.